Cayman Express™ Wellhead Penetrator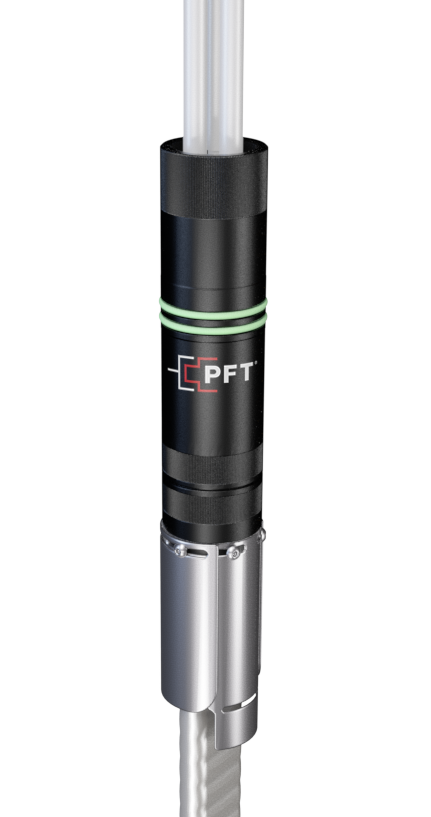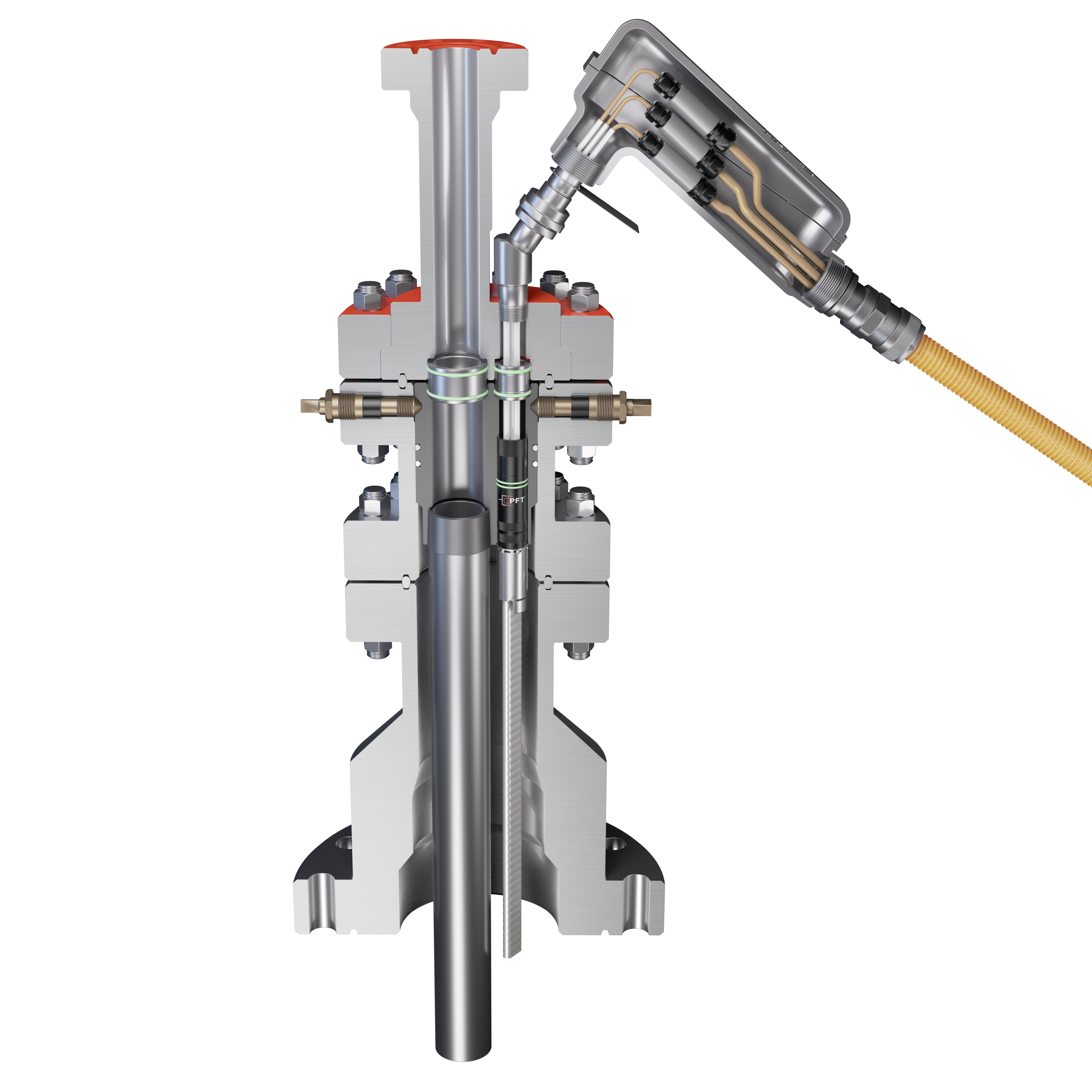 Another advance in our penetrator system technology, PFT's Cayman Express™ Wellhead Penetrator offers the protection of an integral positive barrier to prevent any emissions via the electrical feed-thru. This enhances performance integrity, while reducing wellsite installation time. The Cayman Express™ system can be provided as a field-attachable kit or as a factory-assembled unit, ready to splice into the downhole ESP cable.
A PEEK™ insulator coupled with dual opposing cable seals enables this penetrator to acheive a true 5,000 PSI pressure rating even at the most demanding working conditions. A novel feature of this system is the upper cable seal, which prevents fluid from migrating into the electrical connection from the topside of the penetrator.
The Cayman Express™ penetrator system can be coupled with an LB surface system configured to meet the strictest safety requirements (CID1 certified), or can be configured for more economical practices where explosion-proof equipment is not required.
While the matching thread profiles on some PFT components may allow them to be connected to products supplied by other manufacturers, PFT does not advocate or recommend this practice. Mating PFT products with those from other manufacturers violates PFT product warranties, and invalidates any and all safety certifications for that product.