BLACK GATOR© ESP CONNECTOR TECHNOLOGY
PFT's engineering team brings decades of industry experience to the design and manufacture of our ESP and completions components. Our patented, proprietary designs are known for superior durability and performance.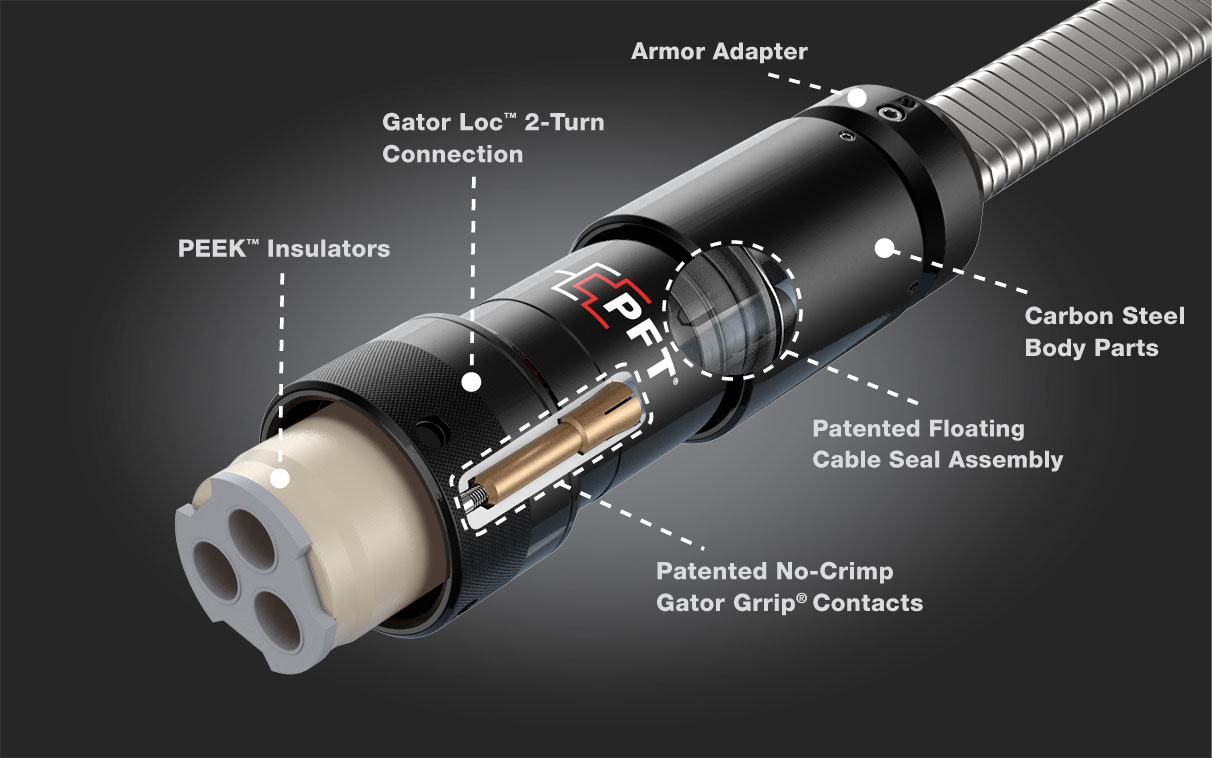 Our carbon steel components meet NACE MRO175 specifications. The black finish provides maximum corrosion protection and lubrication for the threaded components. Stainless steel components are also available. Our patented "floating" cable seal design uses advanced elastomers that adjust to thermal expansion and decompression. Available for specific cable types in sizes and materials suited to your operating conditions.
Four seals in one, with no key or key-way. Longer run life, ability to re-run components. Patented crimpless connector maximizes conductivity and minimizes heat buildup.
Supplied for various sizes of round or flat cable. Optional two-turn connection thread provides fast makup between Black Gator® components. We offer several thread profiles that will mate with various PFT penetrators. Please
Positive Barrier Advantage
Our Black Gator® wellhead penetrators terminate the electrical cable at the lower connector. This prevents any migration of wellbore gas or fluids to the surface, regardless of the condition of the cable or cable seal. With thousands of systems installed worldwide, PFT delivers one of the most proven positive gas barrier systems in the industry. A true positive barrier = a safer well.
In many systems, cable runs through the wellhead to the surface. This can provide an easy path for gas and fluids to escape, leading to possible damage or even an explosion. PFT's Wellhead Penetrator System terminates the cable in the lower connector. Copper terminals and solid insulators provide, at minimum, 3 positive gas barriers.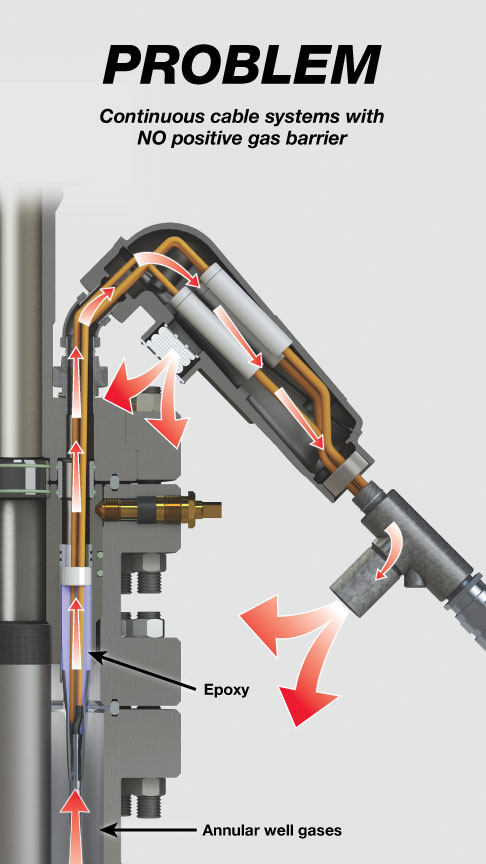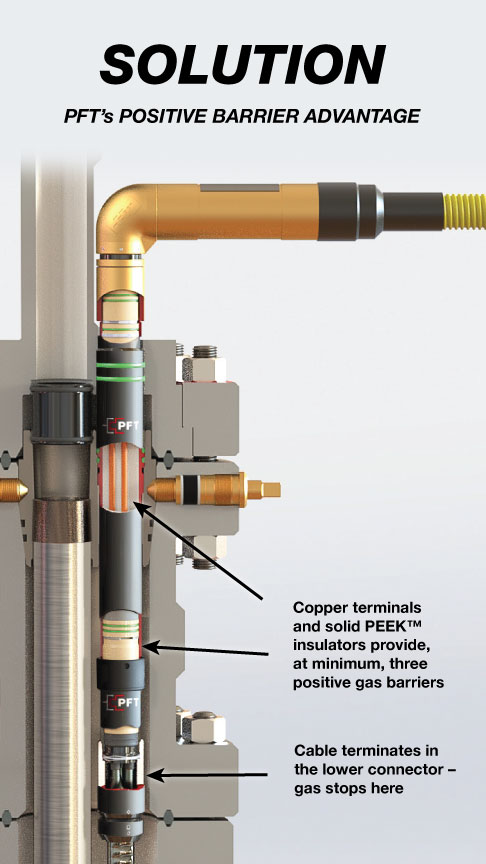 We've combined the latest developments in high temperature thermoplastics and elastomers with our I-Seal™*, Gator Loc™ thread system, Gator Grrip® crimpless contacts, and dynamic floating seal system to create a product design that is downhole-proven in the Canadian SAGD environment.